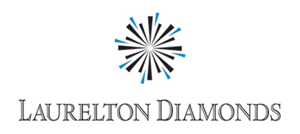 Careers at Laurelton Diamonds
Work with our finest Gems – OUR PEOPLE
Laurelton Diamonds, a subsidiary of Tiffany & Co, is a rough diamond trading and manufacturing firm with operations across the globe including Belgium, Vietnam, Canada, Botswana and South Africa. The Company procures rough diamonds and manages the worldwide supply chain that cuts, polishes and supplies finished stones to Tiffany. As part of that supply chain, we operate diamond cutting and polishing factories as well as our own gemological laboratories. Our facilities operate at the highest standards in the industry.
Tiffany & Co. operates jewelry and specialty retail stores and manufactures products through its subsidiary corporations. The Company operates TIFFANY & CO. retail stores and boutiques in the Americas, Asia-Pacific and Europe and engages in direct selling through Internet, catalog and business gift operations. For additional information, please visit www.tiffany.com.
Laurelton Diamonds employs expert craftspeople and staff who work in world class facilities. Our employees receive thorough training and perform their work utilizing state of the art equipment and technology to transform rough diamonds into highest quality polished diamonds destined for fine jewelry markets worldwide.
We are a growing company and are constantly seeking talented and diverse people to join our team. Laurelton Diamonds rewards creativity, initiative, and dedication and provides you opportunities to develop your skills, further your career and achieve your goals. When you grow in your job, we grow together as a company.
Our operations span the globe and play an important role in meeting Tiffany's expanding needs for diamonds of the highest quality.
Antwerp, Belgium - Located in the heart of the Antwerp diamond center, Laurelton Diamonds purchases, receives, sorts, and prepares (marking and sawing) rough diamonds for manufacturing. The Antwerp operation is also responsible for sales of rough diamonds to third parties and polishing larger diamonds.
Yellowknife, Canada – The Company's Yellowknife polishing center, located in Canada's Northwest Territories, focuses on cutting and polishing the highest quality Canadian diamonds in its 12,000-square-foot, state-of-the-art facility.
Hai Duong, Vietnam - Laurelton Diamonds Vietnam, located east of Hanoi in Hai Duong City, specializes exclusively in high quality melee diamond manufacturing. We are currently building a new world-class facility to support aggressive business expansion plans.
Johannesburg, South Africa - Laurelton operates a joint venture diamond polishing facility in South Africa. The operation is a DTC sightholder in South Africa.
Gaborone, Botswana – Also a joint venture and sight holder and our newest facility, our Botswana Polishing Center is built to support rapid expansion. Opened in April 2007, this location polishes high quality Botswana Diamonds.
New York, United States – Gemstone and Diamond Division, Tiffany & Co. The Tiffany Gemological laboratory in Pelham, New York ensures that every diamond adheres to the highest quality Tiffany standards. The Company headquarters in New York City manages the procurement of polished diamonds, sales of polished diamonds to third parties, and houses the planning and financial management groups.
Careers at Laurelton Diamonds
The Company has a wide range of positions that provide a fulfilling career and personal development.
Management – Our Management positions focus on business performance and building organizational capability. The management team leads our operations and sets the strategic and day to day direction for the operation.
Supervisory – Our front-line supervisory positions are critical to our business success. These employees plan, schedule and monitor work activities to ensure operational and quality goals are met.
Diamantaires/Diamond Production Experts – With rough trading, planning, marking, sawing and polishing activities, our technical experts use their superior diamond skills and knowledge to maximize operations and our people capability.
Team Leaders – As expert craftspeople themselves, our Team Leaders work with our artisans to ensure production and quality are at desired levels and often provide stone by stone feedback to the craftsperson and training to our newest employees.
Craftspeople – Our craftspeople are among the most talented in the world and polish high-quality diamonds to exacting standards, ensuring all product specifications and goals are met.
Production Engineers – Our engineers are an integral part of our operation because Laurelton designs and manufactures much of the equipment that is used for manufacturing. Graduate electro-mechanical engineers or similar are preferred.
Staff Support – Our operations would not be successful with out many other critical functions. Quality assurance, planning, inventory control, finance, human resources and other key groups all contribute to our business success.
Become a member of our Laurelton Diamonds Team and you will be rewarded with a competitive salary and benefits package and the opportunity to contribute to a dynamic and exciting organization. To be considered submit your resume/CV and cover letter to careers@laureltondiamonds.com.
Would you like to refer someone? We encourage you to pass along the names of friends, family members, or former work associates that would like to begin a career with us. Click here to refer someone: careers@laureltondiamonds.com